Vonyx 30B Active Studio Monitors (Pair) 3 Powered Desktop Speakers, Black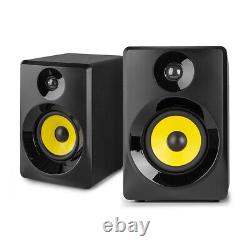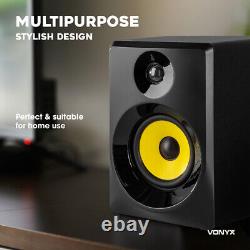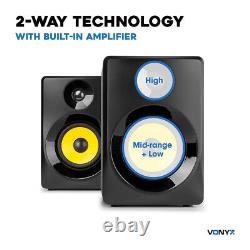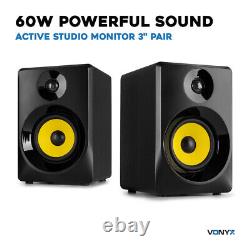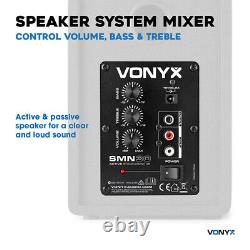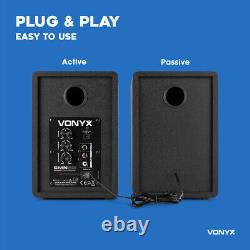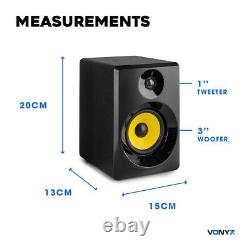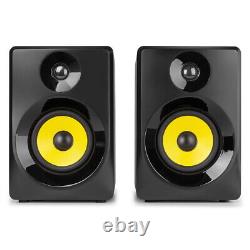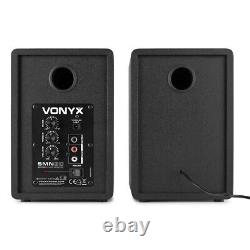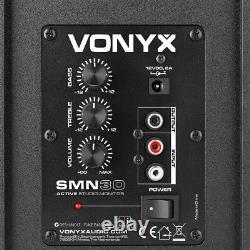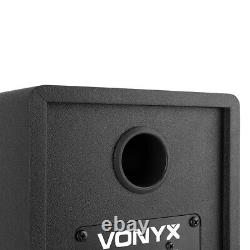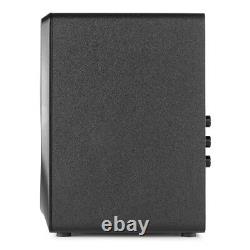 These SM Active Studio Monitors are professional quality studio monitors and also suitable for multimedia use. Volume bass and treble controls are located on the back panel for adjustments based on your personal preferences. The SM-series features analog amplifiers that are built into the left speaker while the right speaker is passive so setup is simple.
Just plug the left speaker into AC power and connect the included speaker wire from left to right.

---