KRK Rokit RP5 G4 5 inch Powered Studio Monitors Black (Pair) LCD setup display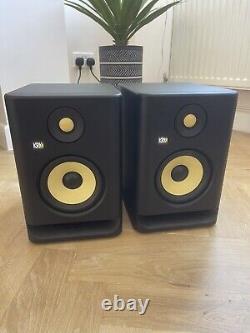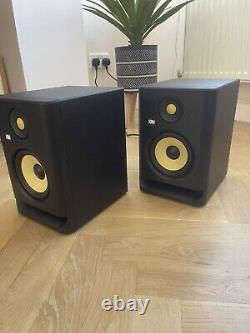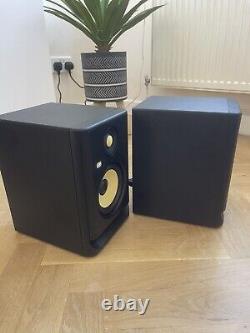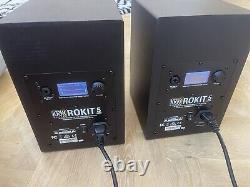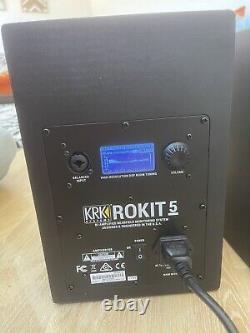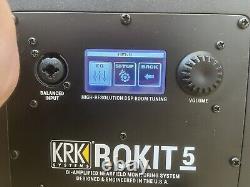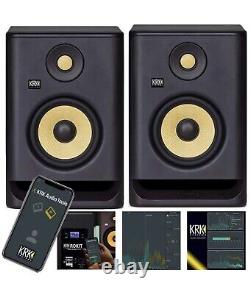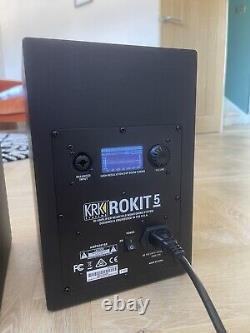 Introducing KRK Systems Gen 4 Rokit studio monitors. Anyone who's previously come in to contact with the KRK Rokit series will know just how well they perform. So, there'll be no surprises when we tell you that these 4th generations are even better. Setting the standard for professional-grade monitors at a home-studio price, KRK's G4s are their most user-friendly monitors yet.
A bright onboard LCD display and the groundbreaking KRK Audio Tools app for Android and iOS really lets you get the most out of these studio speakers! This pair of KRK Rokit RP5 G4 5 Powered Studio Monitor lets you take music and sound to a whole new level. Featuring ISO-foam pads that uncouple the speaker from the surface for increased clarity, and a new custom-designed class D power-amp, these monitors deliver a deep and dynamic listening sweet spot that means you can engage with your work more thoroughly. A truly affordable monitor option.
The new 5 KRK ROKIT RP5 G4 (Generation 4) bi-amp professional monitor takes music and sound creativity to a whole new industry-level. DSP-driven Graphic EQ with 25 settings help condition your acoustic environment while offering new levels of versatility in a studio monitor. Matching drivers made with Kevlar ensures the same sonic integrity across all frequencies. A new scientifically designed speaker enclosure and front-firing port offer exceptional low-end extension and accuracy, punch and flexible room-positioning.
The new powerful, yet efficient custom Class D power amplifier drives the speakers evenly and more efficiently at reduced operating temperatures and improves audio integrity. Building on over 30 years of monitor innovation and countless developmental partnerships with successful award-winning music and sound productions, the new KRK ROKIT G4 line has been scientifically re-engineered from the ground up for the way modern artists work-in all genres and environments.

---