Fostex PM-2 MKII Active Studio Monitors (Pair)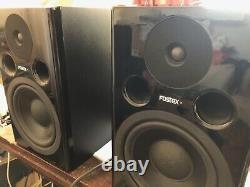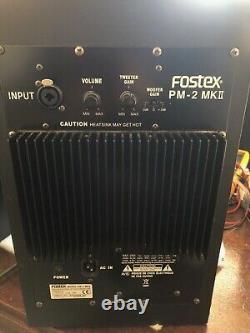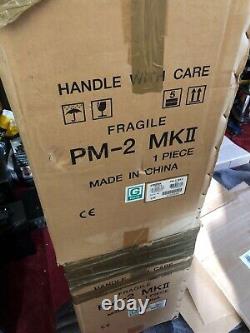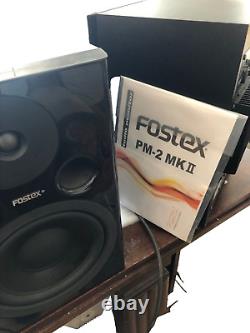 Here we have a pair of really nice active studio monitors from Fostex.. Ideal for medium/Large size studio nearfield use..
They feature a 8 inch bass/mid driver with a Silk dome tweeter. The MK2 has the piano black front finish.. Very powerful and superb sounding speakers.. 240 watts of bi-amped power.
UFLC 25mm soft dome HF unit. Separate HF gain control, overall volume control and a 0dB / -3dB / +3dB switch for the LF unit. The amplifiers are precisely calibrated to match the performance capability of the drivers. These come boxed and are in super condition and fully working.. So have had very little use..
Feel free to make a sensible offer.. This is for a pair...

---